On this website you can see an excerpt of the new book about the bi-coloured postal stationery of Denmark authored by Lars Engelbrecht RDP FRPSL.
The book explains in the first volume about the background for Denmark's first postal card in 1871 and shows all the essays and proofs of the issue. The book then describes the different types and varieties of all bi-coloured postal stationery: postal cards, reply cards, letter cards and wrappers.
The second volume focuses on the usage of the bi-colored postal stationery in all postal historical aspects, including rates, supplementary frankings, special types of mail (samples of no value, border mail, ship mail, captain's letters, naval mail etc.), postal markings (cancellations, date postal markings, railway postal markings, ship postal markings, private postal markings, return handstamps, office handstamps, etc.), labels, manuscript markings and much more.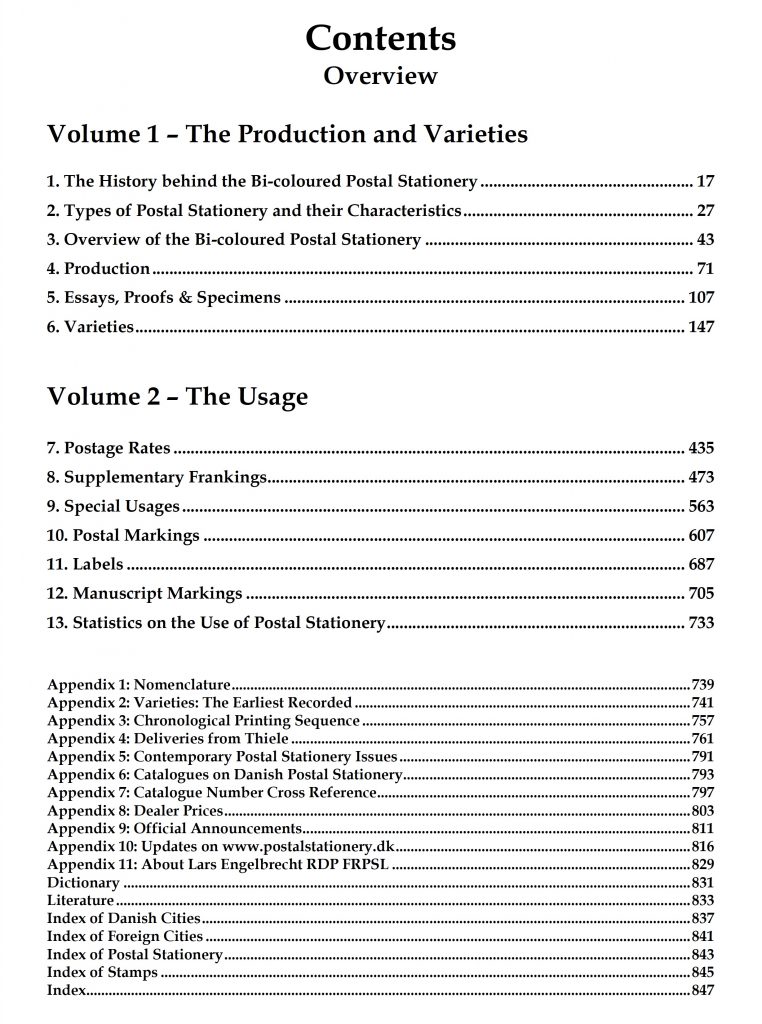 ISBN 978-87-971441-3-8
The Danish version of the book is available here: www.helsager.dk.
You are welcome to contact us at: book@postalstationery.dk